Audio Video Wiring
and Installation Services
AV Wiring
Home Theater and Speaker Wiring
Whole House Audio
Sonos Multi Room Installation
TV Installation
Television Mounting and Installation Services
Wireless AV Control
RF Universal Remote Control Setup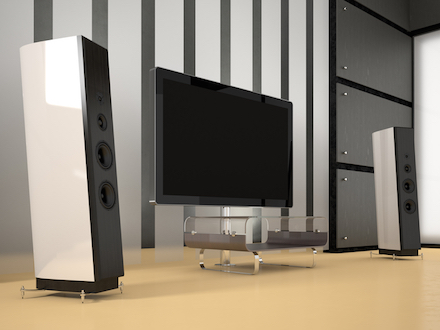 Home Theater Installation
Nothing beats having a high quality audio and video experience provided by purchased home theater equipment. One can buy expensive and highly sophisticated home theater equipment but proper wiring goes a step ahead to provide high quality audio and video experience. Our home theater installation services ensure that our clients receive high quality audio and video cinema experience ensuring they enjoy their music, movies and television programs just like they would have wanted. We also advice our customers on the most effective type of setup they should put in place to help them achieve maximum entertainment. As easy as it may seem, home theater wiring and installation can prove to be very hard and tiresome to non- experienced users. It requires an expert to connect together various components like speakers, amplifiers, TV screens or monitors and much more to be able to realize the much needed cinema experience.
Why you should invest in our home theater installation?
Home consultation and survey. Our company surveys homes and buildings that are in need of our home theater installation services as well as consulting with our clients to be able to know what they want and identify ways we can carry out wiring and installation to achieve that.
Our company also offers advice to new electronic users on the appropriate equipment and appliances to purchase in order to achieve the required cinema like experience.
In- wall speaker installation. In- wall mounted speakers are not only unique but add the aspect of beauty to ones home.
Video calibration Due to the vast amount of knowledge our video technicians have, they can be able to improve the quality of video images to high definition video through setting up the required video calibration levels.
Wiring concealment. We all know how various wires carelessly placed can result in a totally messy environment. We normally conceal all the necessary wires used in home theater installations and may at times decide to use wireless equipment to achieve this.
Our company also provides other services like pre- wiring, cctv installation, structured wiring, home theater system setup, gaming console incorporation, audio surround system surround setup among others to complete the whole home theatre wiring and installation process.